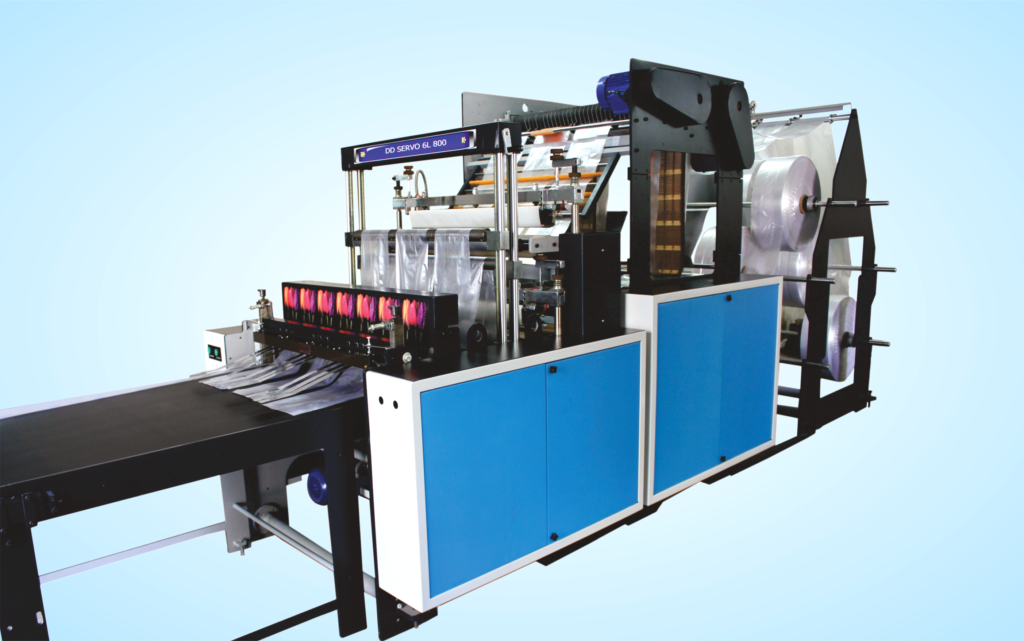 Double Decker Bottom Sealing cutting
machine with 6 individual unwinders.
Max 9″ x 6 Lines, 12″ x 4 lines and
29″ x 2 Lines can run at a time.
MODEL
DD SERVO 6L 800
MACHINE SIZE
800 mm (31.5")
MAXIMUM CUT WIDTH
711 mm (28")
MAXIMUM CUT LENGTH
1800 mm
MAXIMUM STROKES
120/min
MAX ROLL DIAMETER
800 mm
TOTAL CONNECTED LOAD
9 kw (12HP)
OVERALL DIMENSION
W 1504 mm
L 4955 mm
H 1880 mm
Microprocessor controlled.
Draw length by Panasonic Servo.
Silicon sealing roller driven by Servo.
All motion through timing belt.
Sealer/cutter top stop logic. (not in case of power failure)
All 6 Unwinder speed synchronized with stroke and size.
All motors driven by ac frequency drive.
Videos of DD Servo 6L 800
Get the

Innovative

Solution for your needs
At Kejriwal Machineries you will best, Cost-effective & Innovative Solutions for your specific needs